Mom vs. Texas
Season 3 – Episode 1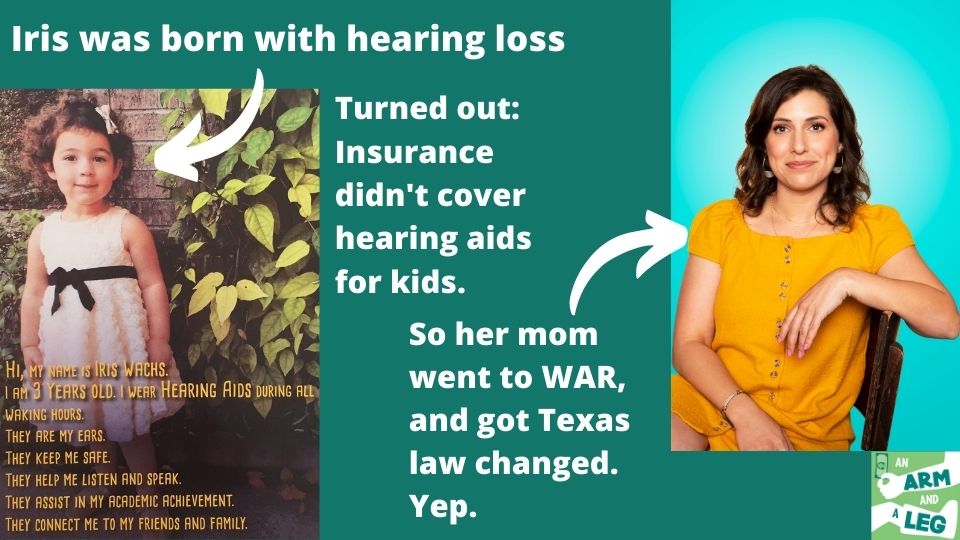 Stephanie Wittels Wachs has a daughter born with hearing loss, which is how she found out insurance didn't cover hearing aids for kids. Those start at $6,000 and only last a few years. Stephanie teamed up with a few other moms to change Texas law… and won.
Stephanie is a terrific storyteller. She's the author of Everything Is Horrible and Wonderful, a memoir about grieving her brother, Harris Wittels, a writer for TV comedies like Parks and Recreation, who died of a heroin overdose.
… and she is the host of the new podcast Last Day, which uses her brother's story as a starting point for a deep and smart and very-human look at the opioid crisis. Highly recommend: https://www.lemonadamedia.com/show/last-day
P.S. This podcast, An Arm and a Leg, is a finalist for a very-strange, very-approriate award: Best True Crime show of 2019. Because not all crimes are against the law. Let 'em know: Go vote for us right now , voting closes November 18: https://awards.discoverpods.com/finalists/
Also: We'd love it if you support this show financially.
Thanks!